Alishia 'Ali, Aj' Cole
"Our family motto is "we have options" " - Anonymous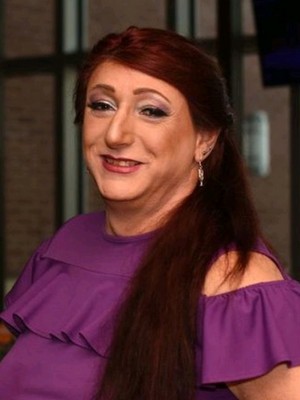 How out are you?
I'm pretty out (70% out) all my family knows but, work doesn't know & there are a few co-workers that know. now that I am on HRT it's something I have to address with human resourses that I've taking steps tord being genderfluid.
What are your hobbies and interests?
I love classic cars & cruise nights , going shopping for clothes, shoes &/or car parts(swapmeets) (love finding deals)
Why is living authentically important?
if your comfortable with who you are , it shows in how you present yourself & where you go with life's choices. I have been very fortunate with my choices in life & being comfortable with who I am. That has help me budget financially get to where I am today
How did you hear about the Vanity Club?
I first heard about VC at Keystone conference that I attended in 2018 and we had our lake Erie gala where in met Dee Dee Allen (2019) and she got involved with our Erie sister group and I met more VC members (Michelle & Christy....)and long story short desided to join Vanity Club and see what I can contribute .
How important are your Vanity Club Sisters?
Don't have any time with VC being new member , but everyone I've met so far has been a pleasure to meet & very helpful .