Kandi Robbins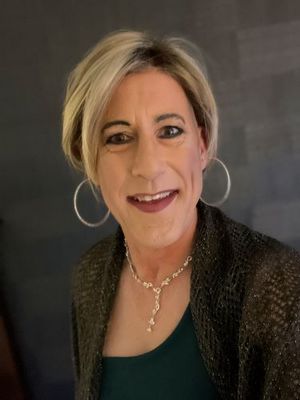 How out are you?
I would have to say, I have one foot in the door, the other way out. As it relates to those that knew me "before", this remains a secret. Not so much a secret, but I am not out telling them and that includes my children right now. My wife is fully accepting and knows everything. From the point Kandi became a reality forward, I hide who and what I am from nobody. I am generally in very public situations and have been seen by literally tens of thousands of people.
What's the most important thing the world should know about you?
I want to be seen as a loving and kind woman by the world, because in general, that is what I am. I want to honor those that paved the way before me and help those to come find the road just a little easier.
How do you give back to your community?
My sole purpose now is to help those that struggle with the same issues that I have to find a way to be happy. It is different for each and every one of us as we are all so different ourselves and we all have differing circumstances. I do this by being a very public mainstream example in the community at large and through my blog, which has served as inspiration for my ladies worldwide.
Being a Vanity Club sister means what?
I am writing this the day I returned home from the DC Soiree, where I was pinned. Going into the event, I really would not have been able to answer this question. Now, after getting to know many of my sisters, having many lengthy conversations, breaking bread, sharing a cocktail (or two), finding similarities, I was changed. I felt a bond I honestly didn't think I was capable of. I generally don't show real emotions, but I cried tears of joy frequently throughout the Soiree. Being a VC sisters means I am a part of a wonderful sisterhood. I am proud of myself.
How important are your Vanity Club Sisters?
Being sisters means if I can be of help in any way, I will help. I hope to give here much more than I receive.