Lisa Smith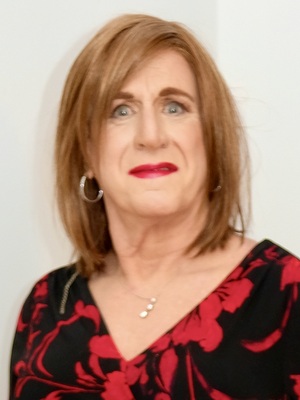 When did you realize that you're transgender?
I realized that I was transgendered at about age 7 or 8 (although I didn't know that term then). I loved to get into my Mom's clothes and makeup and dreamed that somehow I would become a girl. I am dual gendered. I am a person who happens to be male bodied but who has a strong female side. I love being both my male self and Lisa and I love both equally. I was like most transgendered folks, I thought getting older and getting married would "fix" me, but of course it didn't. I crossdressed in secret for many, many years and only came out to my wife when we were about 19 years into our marriage. We have now been married for 46 years (in 2021) and she is very supportive. That being said, she doesn't want to meet Lisa or participate in any of Lisa's outings. She gives me a lot of space to be Lisa and realizes that the person she fell in love with and married would not be the same person without having Lisa inside.
What are your hobbies and interests?
I am a surfer, which is a way of life, not a hobby. I am active in a number of organizations and volunteer at our State Aquarium.
How do you give back to your community?
I am active and volunteer at the Keystone Conference and look forward to becoming even more active. I went to First Event for the first time in 2020, was in the fashion show and I am looking forward to becoming more active there as well. I love getting to know trans women who are just finding themselves and helping them as best I can. That includes just listening to their stories and letting them "unload". I try to be as visible as I can and even do education when I am in male mode. I volunteer at the local aquarium and at my synagogue.
Why did you join the Vanity Club?
I have been aware of the Vanity Club for many years. As it has evolved from being purely a social organization to a service and social organization I decided that it was a worthwhile activity that I could contribute to. As I had many friends who were members of the Club, I was invited to join. While I love the social aspect of the Club, the service aspect is most important to me. As a firm believer in "you get out of an organization what you put into it" I have jumped in with both feet. It is a blast and very rewarding!!
What do you value most about being a member of the Vanity Club?
I enjoy the social aspects of the Vanity club, but I value the service aspect even more. I enjoy participating in the debutant activities which help beginners and other service oriented activities which are sponsored by the Vanity Club. I do love to get together with my sisters and look forward to doing more in the future.