Danniyel 'Danni' Christensen
"The only easy day was yesterday " - Anonymous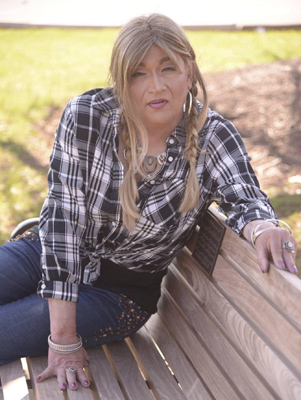 When did you realize that you're transgender?
I have always known I a transgender woman even before I knew what the word transgender meant . It was not until 2018 that I able to anything about it.
What do you like to do for fun?
I am a country girl . I enjoy the outdoors especially horseback riding and hiking.
How do you give back to your community?
I was very fortunate right from the start of my transition. I met a member of the Vanity Club who helped and guided me though almost every aspect of my transition , I owe her everything and I need to repay her kindnesses and I do what I can make things better for the girls who came up behind me.
Why did you join the Vanity Club?
At the time I needled the validation that I was accepted into the transgender community i was only 18 months into my transition and I really looked up to the woman who became my big sister. She is my role model and has always aspired me to the best person I could be.
What do you enjoy most about the Vanity Club?
I feel that I have 225 best friends