Iben Alba
"Women wear what they want and so do I" - Eddie Izzard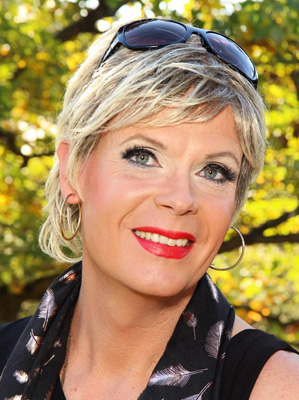 What has been your personal struggle with becoming you?
My children. I worried they would be bullied and waited until they were all above high school age.
What's the most important thing the world should know about you?
I identify as a man but have always had a preference for female clothing and style. In that sense I am more an effeminate guy than a Transwoman.
How do you want to inspire others?
I want to show other people that different does not mean dangerous. My quest is to provide a balanced amout of 'exponential theraphy' to the world around us.
Why would you recommend joining the Vanity Club?
VC is a wonderful community of very diverse people, each one with their own and rich story. What we share is the courage to step outside community norms, which in my view forms a wonderful and creative atmosphere for friendship.
What was your best VC moment?
When I came out the very first time, at SCC 2014 in Atlanta. I dressed up and went down to the lobby, convinced that I would be arrested, tarred and feathered by the general public. Instead I was met and greeted by my VC friends, none of which I had ever met in real life before. It was a fantastic moment and my first experience of true companionship after 40 closeted years