Bridgett Sommers
"Success is liking you, liking what you do, and liking how you do it" - Maya Angelou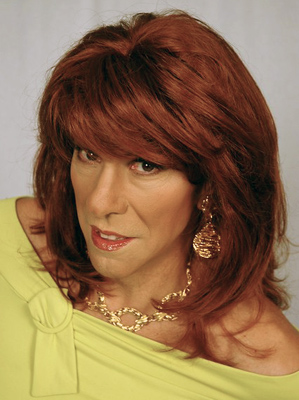 What advice would you give to someone beginning their journey?
My advice is not getting overly caught up in the passable dilemna. As you evolve both eomtionally and mentally as a woman the "passing" becomes a way of life and a persona. Of course the length of the journey aids in your capabilities, however, passing is a state of mind. Adore being the woman you are.
What's the most important thing the world should know about you?
This is an interesting question as I am not certain the world needs to know anything. I am very internally rewarded and motivated/satisfied. The age of social media has implied that we are all more interesting or important than we truly need be to adore life and womanhood. I suppose the world can realize I believe in kindness, first, last, and always
How do you give back to your community?
I believe my most prevalent characteristic in this area is helping younger or girls earlier in their journey with self doubt, anxiety, trepidation. We have to accept ourselves and a dose of self love goes a long way to being the wonderful woman you were meant to be
Why did you join the Vanity Club?
Interestingly enough ,I knew nothing of VC. A girl whom was lovely nominated me based on a few interactions at a club in Detroit. Though she is no longer in the club, I do thank her often for seeing whatever it was to nominate me to such a lovely purpose and group.
What do you enjoy most about the Vanity Club?
Although not an extremely involved type, I do adore having such fabulous sisters as I do travel and attend some events. A built in network is very lovely. As a mature tg, I have been a part of the evolving acceptance, unfortunately sometimes just tolerance of our gender. Theerfore the support and the VC , as well as the entire gender has developed different puropse while maintaining the network