Linda Mills
"A girl should be two things: classy and fabulous, and keep your heels, head, and standards high." - Coco Chanel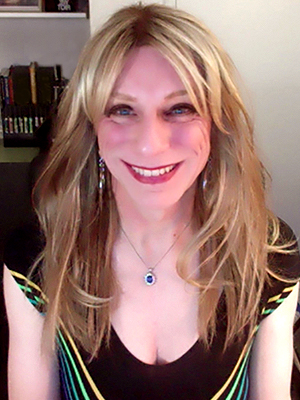 What has been your personal struggle with becoming you?
I first recall wishing that I'd been born a girl when I was around 6 or 7 years old. Over the years I struggled with this need in me but I could never bring myself to fully transition and live as a woman. I always seemed to hesitate, to hold myself back for some reason. Then, when I was around 40, I had a realization that brought clarity to me. It occurred to me that if I'd been born a cis woman I most likely would have had a strong desire to live and be a man. That realization hit me pretty hard and seemed to clarify a lot of what I was feeling. It's not wanting or needing to be the opposite gender I was assigned at birth, it's simply the fact that I have, and always have had, both genders within me. A duality if you will. I realized that in my case transition was not the answer I once thought it was. As I mentioned there had always been a reason that held me back from that path, and coming to understand what this duality meant to me put me on a path of personal growth and happiness.
What's the most important thing the world should know about you?
I identify as being BiGender. But I prefer to refer to use the term Dual-Gender, especially when talking to people whom are not in the transgendered community. Dual-Gender seems to be an easier term for many to understand. Regardless, either term denotes or relates to a person whose sense of personal identity encompasses two genders. It's especially used by people who identify as both male and female, like myself. I find that a great way to easily describe Dual-Gender is an old Certs TV commercial that advertising Certs as being: "Two, two mints in one!" Yep, that sums it up nicely!
How do you want to inspire others?
I have held seminars at various Transgender Conferences where I talk about being Dual-Gender as a both a gift and a blessing. In my exploration relating to both female and male experiences I have a greater understanding of life, from both sides of the fence. I have always tried to understand the way a woman lives, thinks, relates to others, etc, on as deep a level as I possibly can. The more I inhabit the role the more I can understand what it means to be female in our society and identify with the wants, needs, and social constraints of being a woman. I've become quite the feminist as the years have gone along. Personally I feel very lucky to be dual-gendered. It gives me such an amazing perspective that the vast majority of people, stuck in one gender, never experience. I hope that by sharing my thoughts on finding balance in life, between the girl and the boy, will help other people with similar feelings embrace who they are.
Why did you join the Vanity Club?
Years ago, when I was the Vice President of CDM (the Greater New York/New Jersey chapter of Tri-Ess), I was introduced to the Vanity Club through the president of the chapter. After several discussions with her I felt the VC would be a good fit for me. To be voted into a sorority of sisters that recognized my accomplishments at helping other people struggling with gender issues would affirm to me that I was indeed doing good work. There are so many girls in the VC that go out of their way to help and nurture just emerging girls, and to be counted amongst them was a high honor to me. Besides, I very much like to feel pretty when I present as Linda, and I seem to share that need with other members of the VC. It's absolutely about both style and substance. And that honestly defines who I am at my core when it comes to my feminine persona.
What do you value most about being a member of the Vanity Club?
I have been a VC Girl now for many years. What I cherish the most is the camaraderie, the bound that we all share that instantly binds our sorority sisters together. We are a tight knit group that would do anything possible to help out another sister in need. I know it might sound trivial, but when I was in college I envied the girls I saw in sororities. I was jealous of that womanly bond that girls instantly seem to have with one another. And after all these years I too have found that bond, in the Vanity Club. At its heart that is what I value the most. Linda Katherine Mills (and her very close "brother")   Former Vice President CDM New York/New Jersey Founding member of Pathways New Jersey - Transgender Support Group Pround member of the Vanity Club VC484
What Are Your Interests?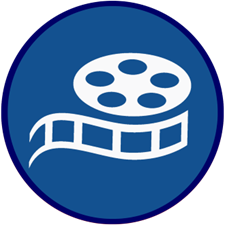 Movies