Linda Robinson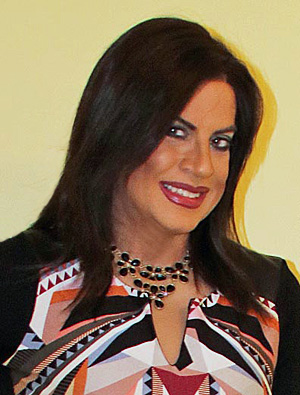 What advice would you give to someone beginning their journey?
If you are going to get into a serious relationship, even marriage, tell them up front. I wish I had someone to give me that piece of advice in 1980. I was married for 15 years before my spouse learned of Linda. I am very fortunate she is a wonderful person, and we are still together to this day.
Where do you want to travel to?
I want to travel everywhere! I have been blessed to do some traveling to many countries in Europe. Many still on buck list, including Australia, New Zealand, Egypt, Greece, and Scotland.
How do you want to be remembered?
That I was always a good parent, spouse, and served my country for over 20 years in the military and another 20 plus in government. Who I was as Linda, was the same person when I was not her in my physical appearance.
Why did you join the Vanity Club?
I was there in the beginning. In 1996 a good friend of mine who was an original member got me to join. It was a means to connect with other transgendered ladies, which back then was not easy.
What was your best VC moment?
This past September, celebrating the 25th Anniversary of VC with many sisters in DC and being asked to speak at the anniversary dinner.